As we drove the winding roads in back country South Carolina, I distinctly remember looking out the window and thinking how different this was from my home.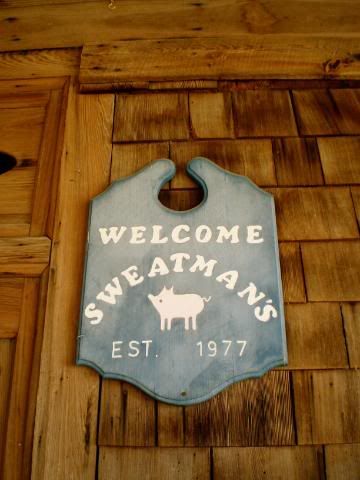 We pulled into Sweatman's, which from the exterior looked like a run down wood cabin. Sweatman's was beautifully tucked away in between fields and woods in Holly Hill's, SC. As the boys walked into our coliseum of pork, we noticed that it was only open two days a week. This was one of the most shocking observations I had. And when we asked the middle aged waitress, her response was "I don't know, I guess people only wanted to work two days a week." Could any restaurant in suburban America survive on only being open two days a week? I knew we must have been in for a treat. As we walked in, I notice the shadows of the taxidermy game animals lining the walls like Past Presidents staring down and judging the BBQ Boys. But, I knew we had their approval. We walked in and asked the cashier if we sit and take orders or order just take what we would like from the buffet.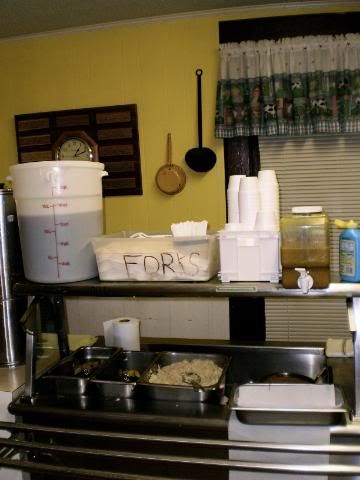 I almost think this was their way of separating the locals from the traitors. We grabed our normal pork sandwiches, which were different because of their yellow tinted honey sauce. This was my first encounter with a yellow based BBQ sauce, and let me say Sweatman's set the level high. The most shocking thing about the place though was the silence. It was set inside an old house, and even though it was slightly crowded, everyone was extremely quiet. I guess we were just being bad followers of the High Pork and allowing Art to talk at a deafening tone. We left Sweatman's gorged and ready to head back to all entertaining Living Larry's, and continue being sponsors for Lipitor.